Evelin's 2020 pictures
2019 pictures | 2018 pictures | 2017 pictures | 2016 pictures | 2015 pictures | 2014 pictures | 2013 pictures | 2012 pictures | 2011 pictures | 2010 pictures | 2009 pictures | 2008 pictures | pictures until the end of 2007

This picture-blog is meant to document Evelin's efforts and whereabouts and share them with the HumanDHS network [read more].
See a brief legal note with regard to the permission to upload pictures with people other than Evelin.

The year starts at the bottom of this page and the most recent pictures are at the top.

Humiliation to Dignity: Future of Global Solidarity (original streaming | downloaded video | Pdf)
E-Conclave invited by one of the leading schools of India, the Sri Sathya Sai Vidya Vihar in Indore, Madhya Pradesh, India, live on YouTube, Sunday, 12th July 2020, 12.00 Indian Standard Time (8.30 Central European Time, 02:30 US/Eastern Time, 23.30 Saturday, 11th July US/Pacific Time).
The inspirer of this event was the founder of the Renaissance University in Indore, Swapnil Kothari, the host of the 29th Annual Conference of Human Dignity and Humiliation Studies, 16th - 19th August 2017 'Dignity in Times of Globalisation' (see the picture at the bottom!)
This is the message with which I ended this conversation:
As the world watches the heart-breaking coronavirus pandemic unfold, my hope is for an exponential change of heart so that global unity rooted in respect for local diversity becomes possible. The central question we face, which we must ask and answer together, remains:
How must we, humankind, arrange our affairs on this planet so that dignified life will be possible in the long term?
My message to the young students: Please honour the many dignifying traditions that grew within and out of India and let the world learn from YOU!
The African ubuntu philosophy says, umunthu ngamunthu ngabantu, or 'a person is a person through other people.'
In India, Vasudhaiva Kutumbakam means The World is One Family, in Sanskrit वसुधैव कुटुम्बकम्, consisting of vasudhā, the earth, ēva, indeed, and kutumbakam, family.

In the 'quiz' at the end I mentioned Bertha von Suttner and Adi Shankaracharya and the 'Forest Acadamy' in the Himalayas. See also my list of past mentors.

Background material:
From Humiliation to Dignity: For a Future of Global Solidarity – The Coronavirus Pandemic as Opportunity in the Midst of Suffering
Paper finalised on 2nd April 2020 in Germany, reprinted in TRANSCEND Media Service in May 2020, and in InterViews: An Interdisciplinary Journal in Social Sciences, in July 2020.

Our dear and beloved peace linguist Francisco Gomes de Matos from Recife in Brazil has kindly created the following rhymed reflections for this event:
On Global Identity
Do you want to have a Global Identity?
Learn to use the language of Dignity
What is a Global Identity?
An identity embedded in Peace and universal solidarity

Please click on the pictures above to see them larger!

Nach Corona: Ein neues Miteinander! Vergiftetes Klima: Hass und Umweltzerstörung, Demütigung und Terror, eine explosive Mischung – und wie wir sie mit Würde entschärfen können (original streaming | downloaded video)
Digitaler Vortrag mit Live-Diskussion in Hameln, Niedersachsen, Deutschland, 13. Mai 2020, 19:00–21:15, auf Eingeladung der Volkshochschule Hameln-Pyrmont, urprünglich geplant im Lalu, Hefehof 2, Hameln, aber wegen Corona online.
(Volkshochschulen or folk high schools are institutions for adult education in Europe, a concept originally inspired by the Danish writer, poet, philosopher, and pastor N. F. S. Grundtvig, 1783–1872). Sehen Sie die Einladung auf der VHS Seite. Unterstützer: amnesty international (ai) Hameln, ev.-luth. Kirchenkreis Hameln-Pyrmont. Die Veranstaltung ist kostenlos. Sehen Sie die Einladung in der Dewezet online, und in der Druckausgabe.
Sehen Sie einen vorbereitenden online Vortrag vom 20. April 2020.
Please click on the screenshots above to see them larger!

Thank you so much, dear Ella Nygård, for creating such wonderful visualisations!
At the top, you see our New Beginning!
Evelin Lindner has coined the term dignism (dignity + ism) to describe a world where every new-born finds space and is nurtured to unfold their highest and best, embedded in a social context of loving appreciation and connection, where the carrying capacity of the planet guides the ways in which everybody's basic needs are met. It is a world, where we unite in respecting human dignity and celebrating diversity, where we prevent unity from degrading into oppressive uniformity and keep diversity from sliding into hostile division.
Linda Hartling often concludes her emails with this sentence: Moving away from humiliation means moving toward mutuality in relationships.
Please click on the visualisations above to see them larger!

On 11th March of 2020, I went to the End of the world!
11. mars 2020 var jeg ved Verdens ende sammen med min kjære Gerdelin Bodvin!
"The world's end" is a place that is located "at the southernmost tip of the island of Tjøme in Færder municipality, Norway. It is composed of various islets and rocks and is one of the most popular scenic spots in the area, with panoramic views of the Skagerrak and fishing facilities. It also has a replica of an old Vippefyr, an early type of beacon or lighthouse, erected in 1934. At Verdens Ende is the visitors' centre of Færder National Park, a large section of outer Oslofjorden; the national park covers 340 square kilometres of mainland, islands, skerries and sea bed in the municipality of Færder".
• Please click on the photos above or here to see more.

10th March 2020: Hvilket privilegium å ha Ragnhild Nilsen og Anne-Katrine Hagelund som elskede søstre!
I had the great privilege of being together with my dear Ragnhild and our beloved and admired Anne-Katrine! We first met in 1994, which means that we celebrated our 25th jubilee in 2019!
Dearest Ragnhild and Anne-Katrine, please know that we all, our entire global dignity community, wish you the strength and inspiration you need for the next stages in your and our shared dignity mission!
YOU ARE BOTH AMAZING DIGNIFYING FORCES IN THE WORLD!
• Please click on the photos above or here to see more of them and to see them larger.

It is such a privilege and honour to know Nora Sveaass! She is a clinical psychologist and now Professor emeritus at the Department of Psychology, University of Oslo. Nora was the head of the International Society for Health and Human Rights, and she took the initiative to establish Health and Human Rights Info (HHRI), which she chairs. Until 2013, she was a member of the UN Committee against Torture, now she is a member of the UN Subcommittee on Prevention of Torture. She has worked for many years with survivors of trauma and forced migration at Oslo University's Psychosocial Centre for Refugees.
Nora has been honoured with many prizes and awards, among others, she received the 2018 human rights prize of the University of Oslo, and in 2019, she received the highest Norwegian honour, the St. Olavs Orden!
CONGRATULATIONS! CONGRATULATIONS! CONGRATULATIONS!
The Royal Norwegian Order of Saint Olav (Norwegian: Den Kongelige Norske Sankt Olavs Orden; or Sanct Olafs Orden, the old Norwegian name) is a Norwegian order of chivalry instituted by King Oscar I on 21 August 1847. It is named after King Olav II, known to posterity as St. Olav.
Thank you so much, dearest Nora, for welcoming me so lovingly into your family! This is an amazing gift to me!
• Please click on the photos above or here to see them larger.

What a privilege and honour!
Deep Dao Dialogue on Ecological Masculinities with Paul Pulé, Martin Hultman, and Evelin Lindner
Taiji Centre in Oslo, Norsk Taiji Senter, Kirkegata 1-3, 0153 Oslo, Norway, 28th February 2020, 19.00. See also an invitation on Facebook.
See for recent publications by Hultman and Pulé:
– Ecological Masculinities, 2018, London: Routledge
– 'Climate change denial and far-right nationalism'
– 'Feminist energy politics'
- 'Politics at the End of the Anthropocene', Georgetown Journal of International Affairs (GJIA), April 20, 2020.
Video:
Deep Dao Dialogue

• Please click on the photo above or here to see it larger.

28th February 2020, 10.15-14.00, 'Post-Conflict, Reconstruction, and Reconciliation. The Case of Rwanda'
closed lecture at the Department of Psychology, Harald Schjelderups hus, Forskningsveien 3, Oslo, Norway, followed by the students presenting their group work on Rwanda.
In June 2015, the 25th Annual Dignity Conference took place in Kigali, Rwanda.
It is a great privilege for me to be part of PSY4506 – Human Rights, Democracy and Reconstruction after Conflict; A community based approach, founded by Nora Sveaass and Inger Skjelsbæk, and now led by Sigrun Moss.
What an honour to meet wonderful students, among them "global minds" students. Please see the Master Programme Global Minds, and read its description: "Recent societal challenges such as Europe's refugee crisis or the rise of political extremism call for experts to tackle pressing issues of mobility, inclusion and diversity. Our goal is to offer a timely master programme that responds to these needs".
• Please click on the photos above or here to see them larger.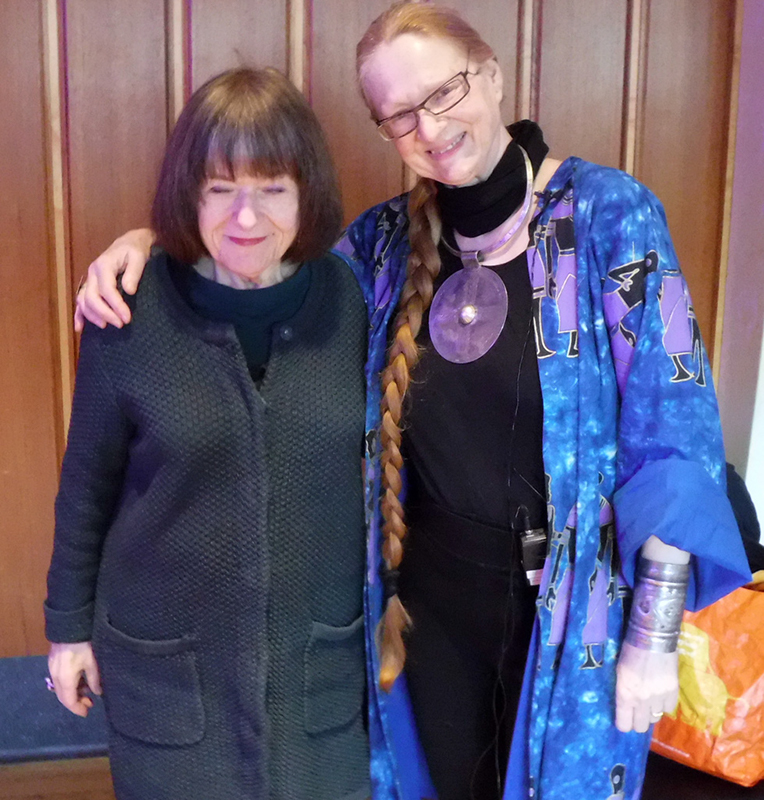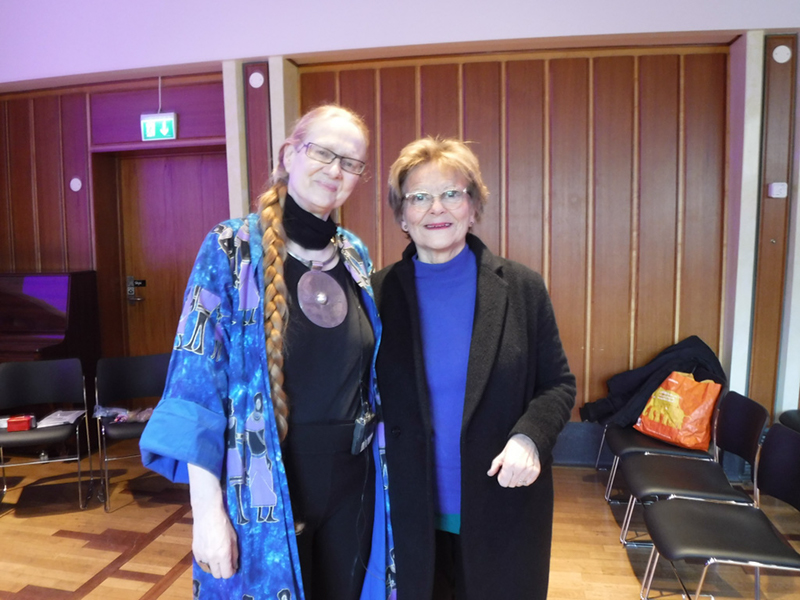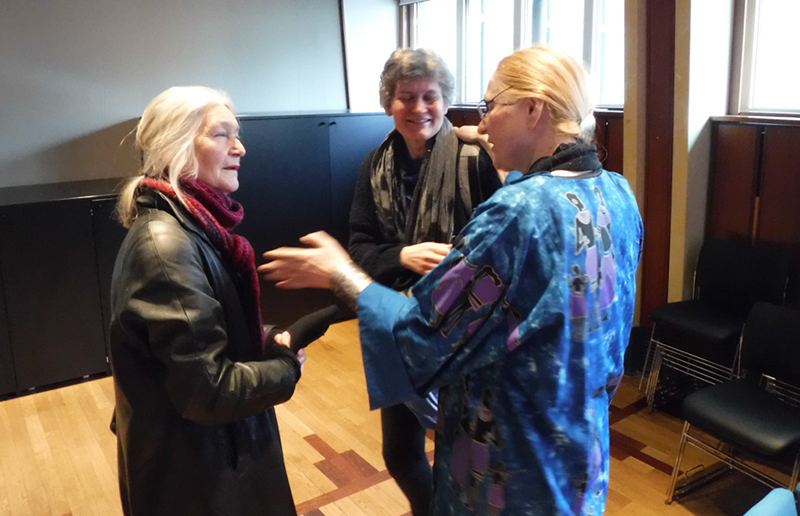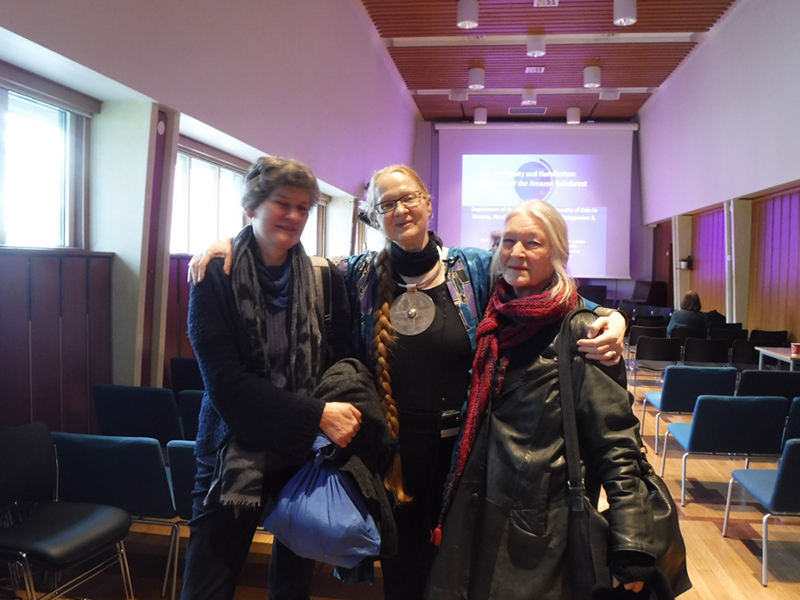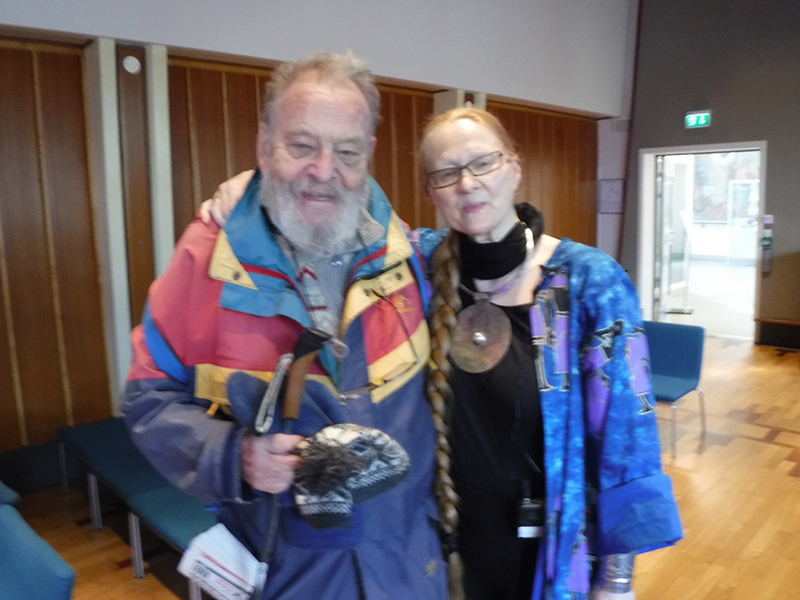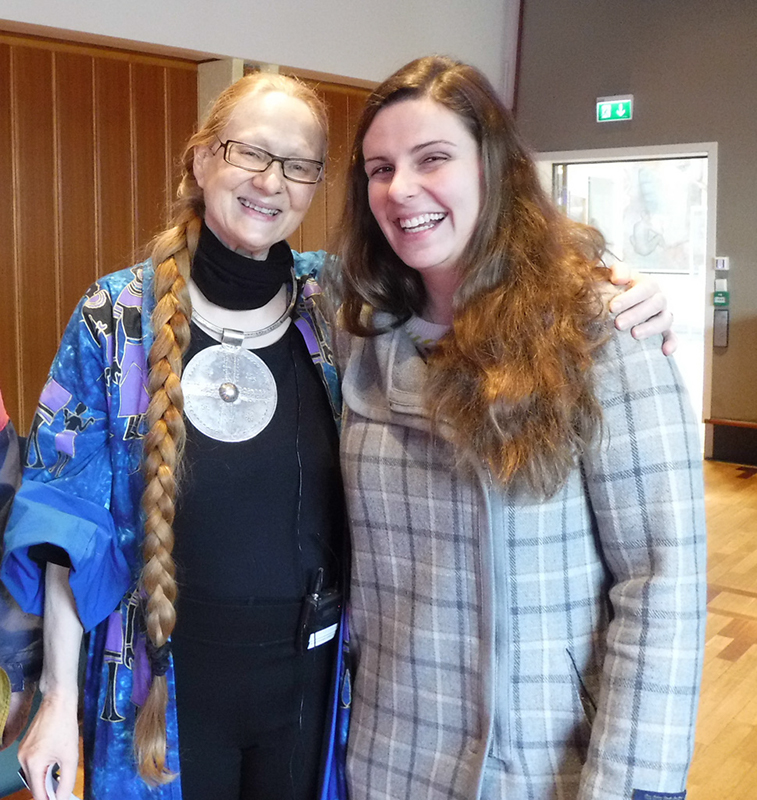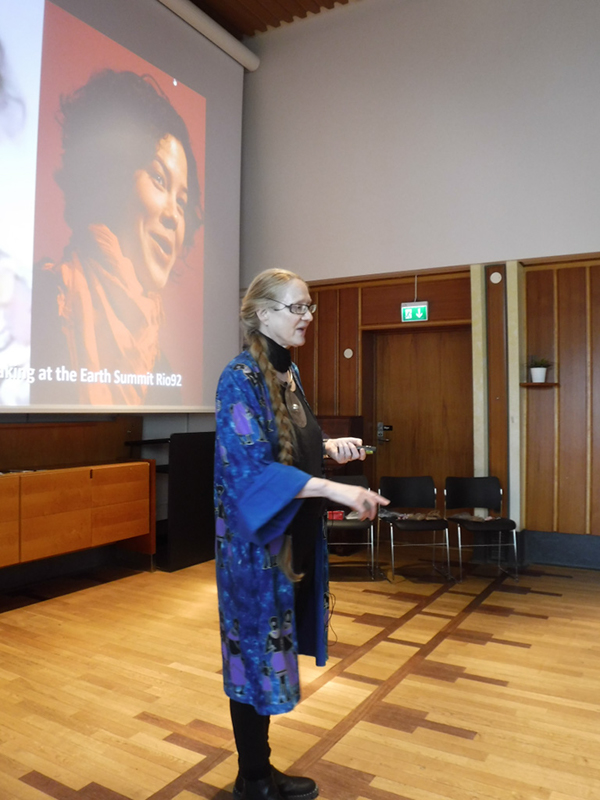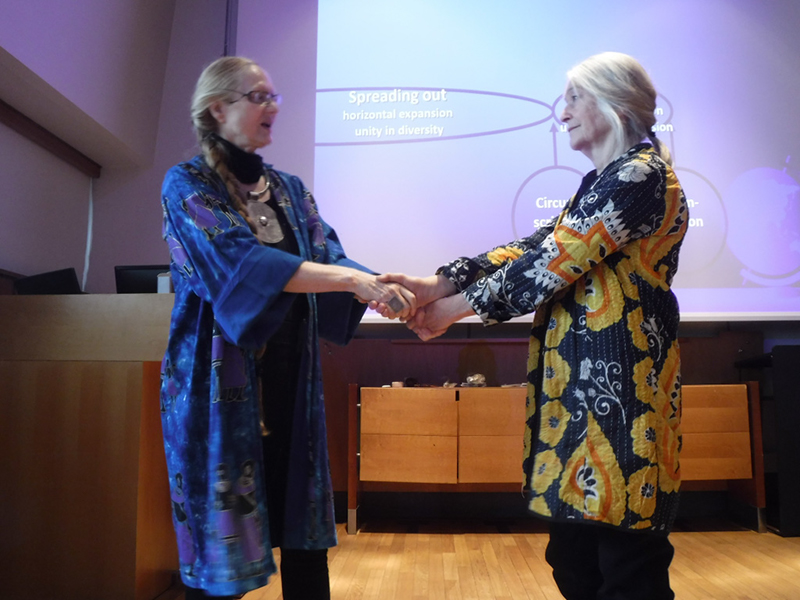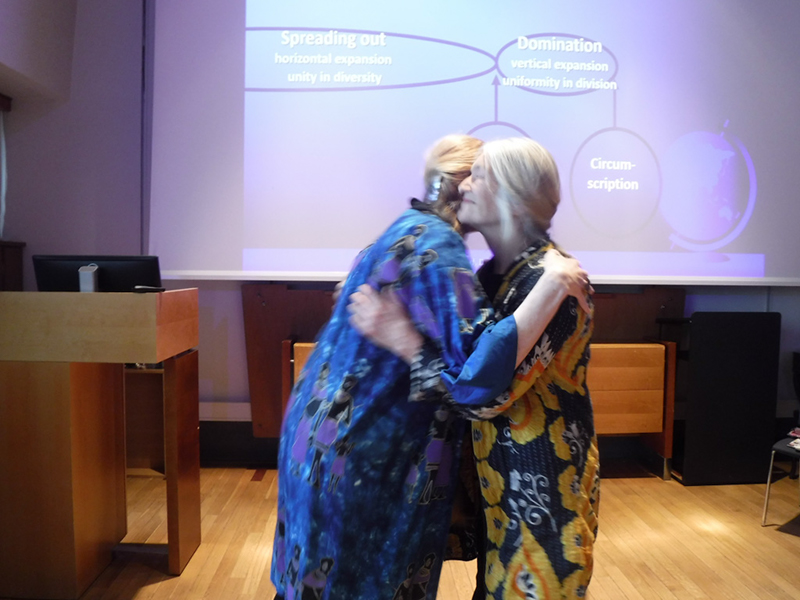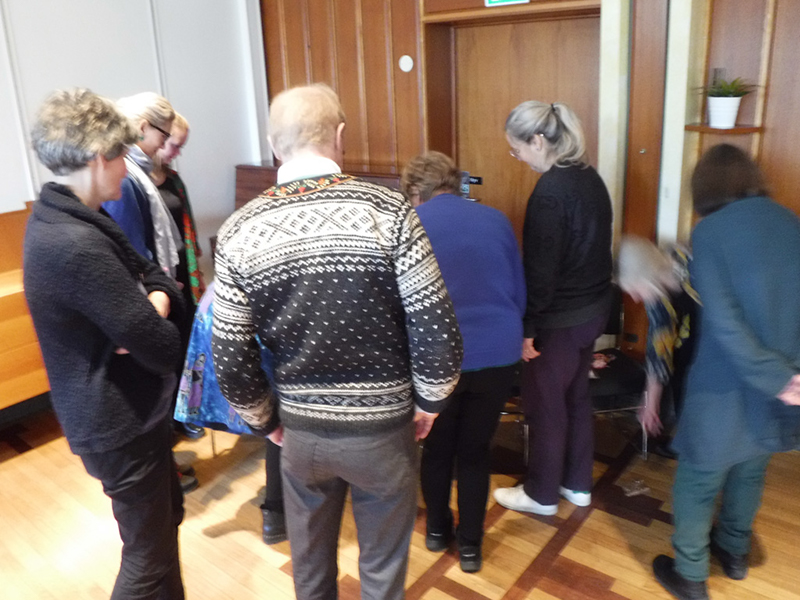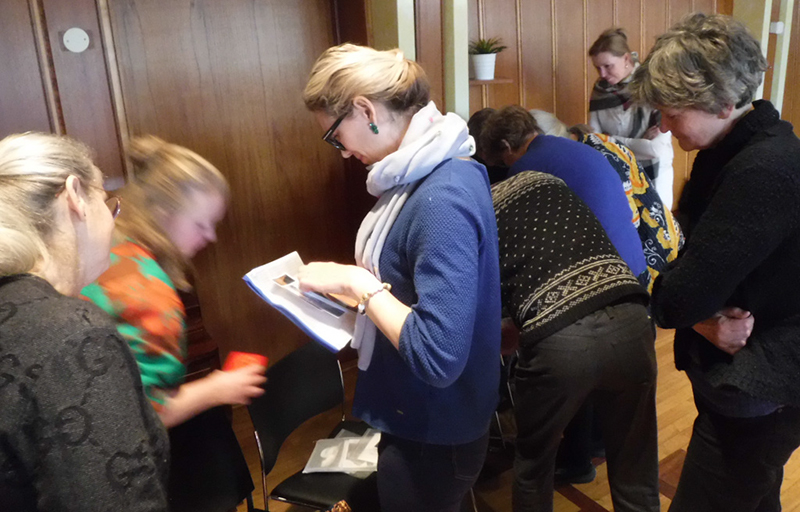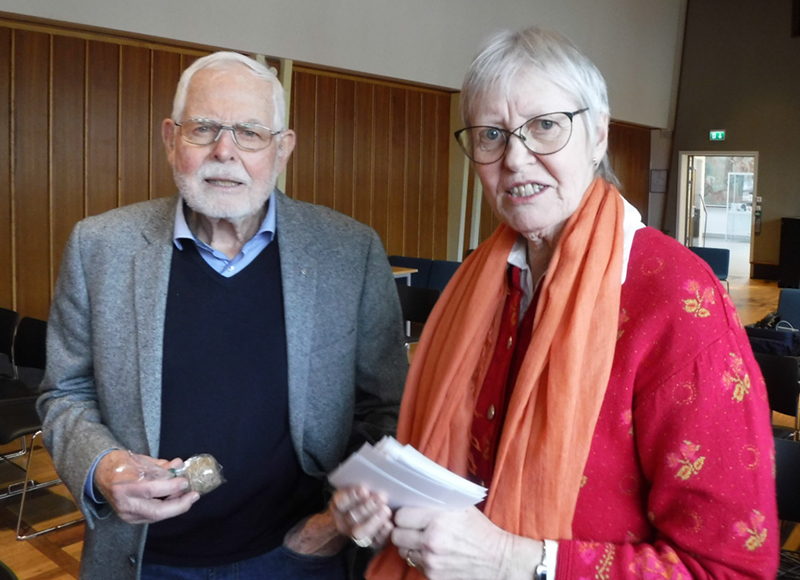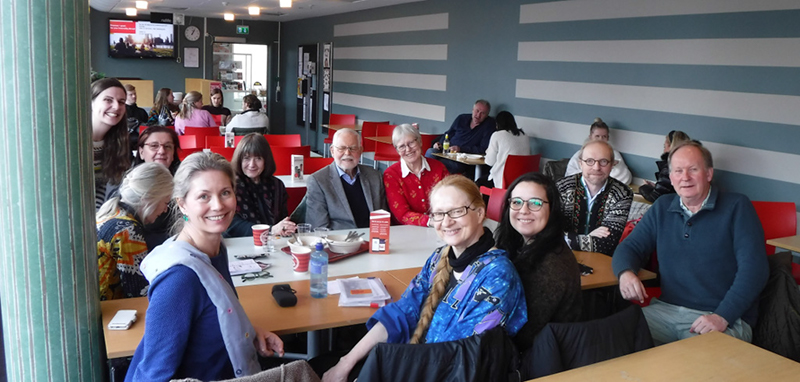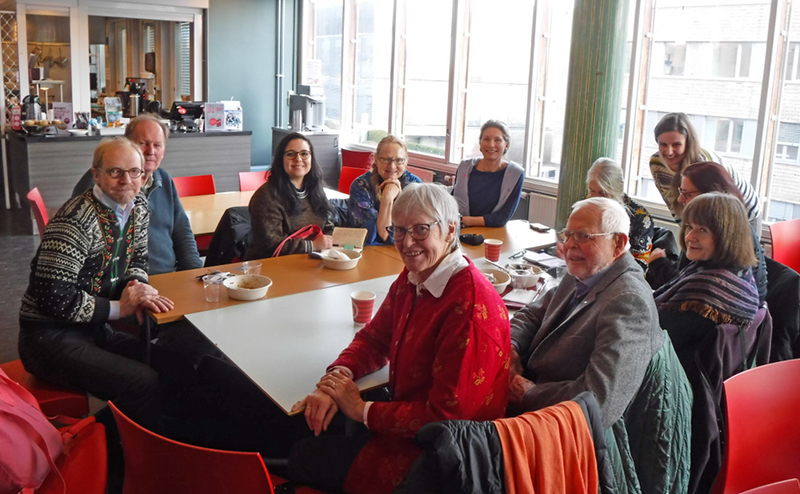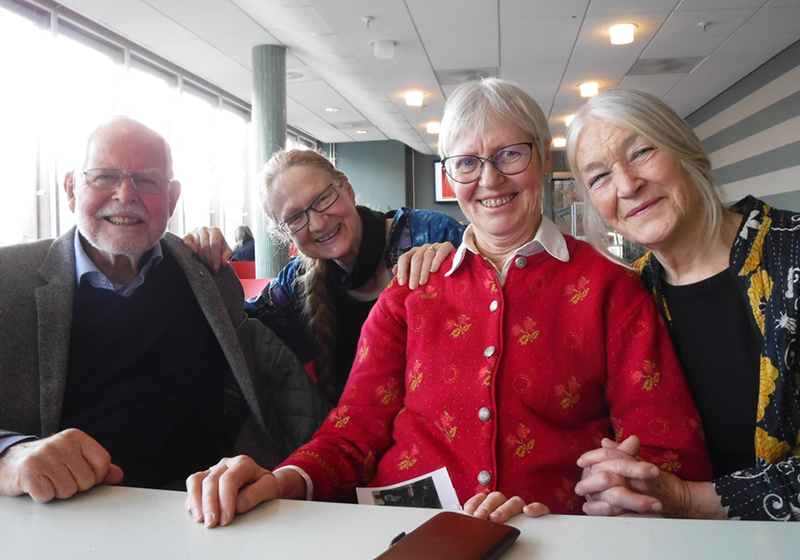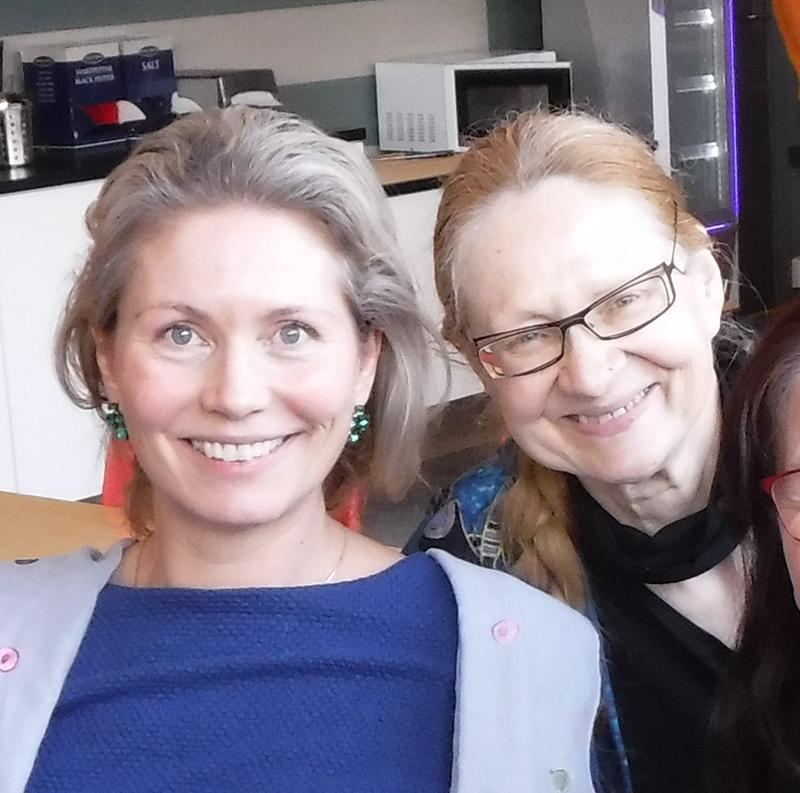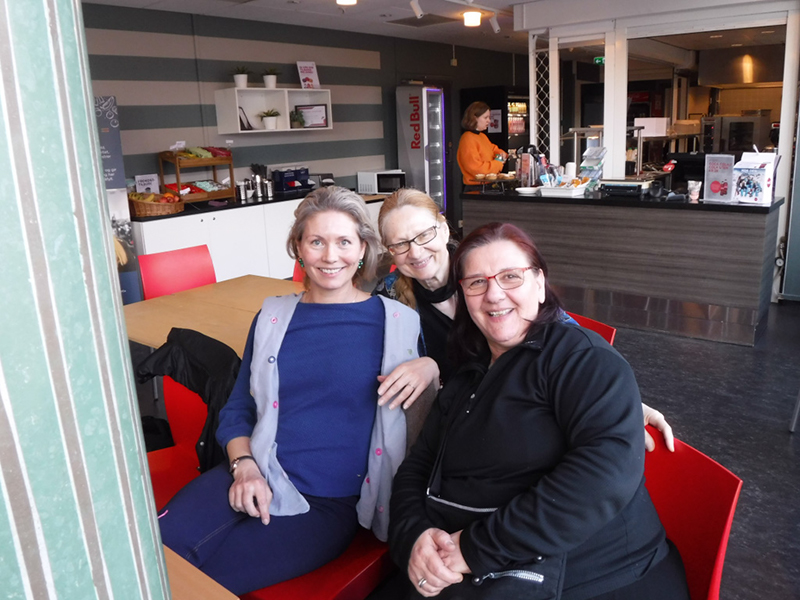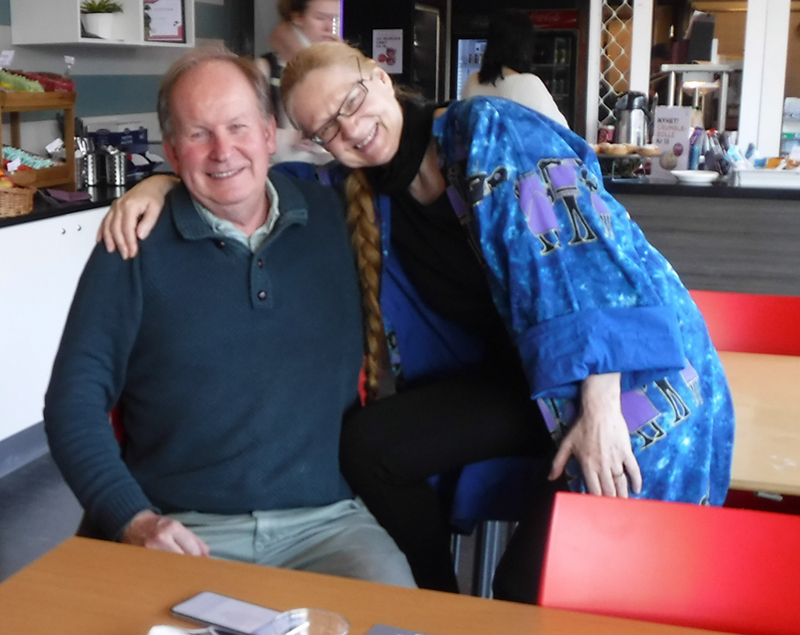 • Please click on the photos above or here to see them larger.

27th February 2020:
'On Dignity and Humiliation: The Case of the Amazon Rainforest'
Annual open lecture at the Department of Psychology at the University of Oslo in Norway, Harald Schjelderups hus, Forskningsveien 3, forsamlingssalen, 27th February 2020, 10.00-12.00.
We thank the Department of Psychology for the invitation and Lasse Moer for a fantastic video documentation.
See all of Evelin's 2020 talks (as planned before the Corona crisis unfolded) at https://conta.cc/2Tn531n.

It was wonderful to be surrounded by great researchers, students, and members of our dignity family, such as Lasse Moer, Lisbeth and Per Glad, Gerdelin BodvinFinn Tschudi, Rachel Aspögård, Rigmor Johnsen, Moa Myklebust, Lisa Gabrielsen, Tale Marie Simonsen, Kristin Øverås, and Urs Wenk-Wolff.
It was GREAT to have also you with us, dear Susanne, Henriette, and Marilena!
Susanne Normann, Doctoral Research Fellow - Centre for Development and Environment
Marilena Jüttemeier, Graduate Student at the Culture, Society & Behavior Research Lab at University of Oslo
Henriette Risvoll, Head of Psykologistudenter Uten Grenser - Oslo, Psychology students without borders - Oslo

• Video
• On Dignity and Humiliation: The Case of the Amazon Rainforest
• A greeting to the Amazon, recorded at the end of Evelin Lindner's annual lecture
Thank you, dear Lasse Moer, for the wonderful video-recording!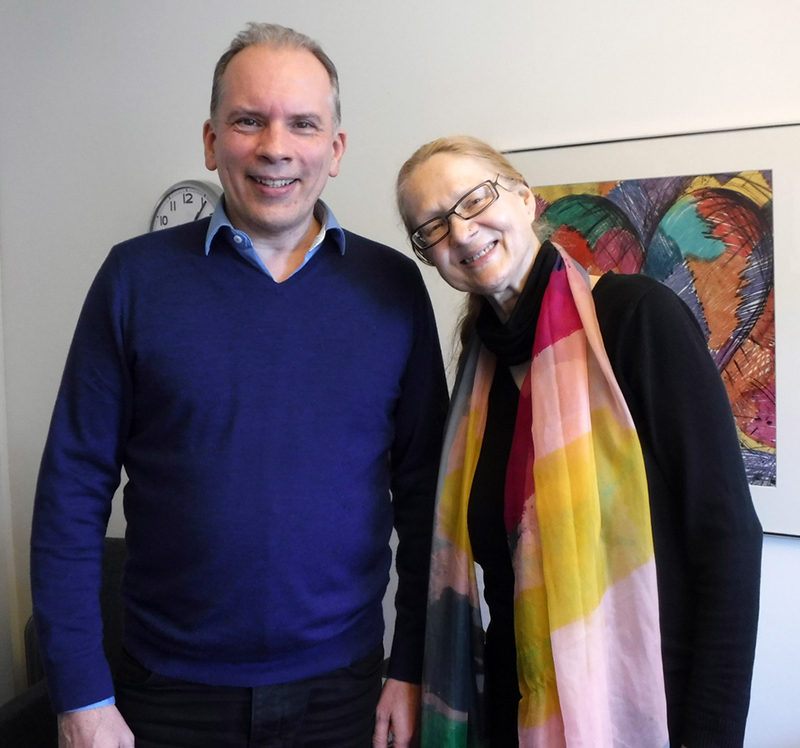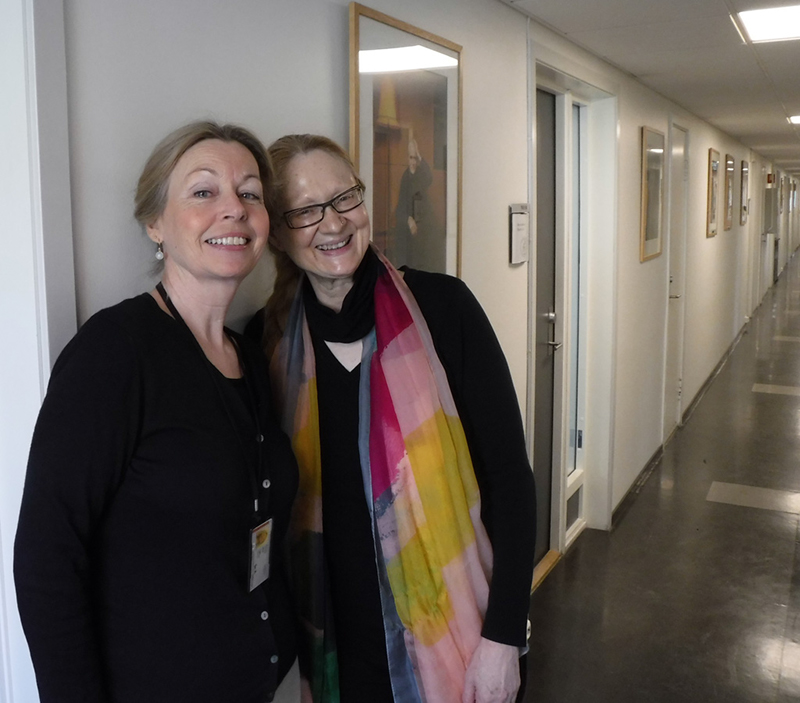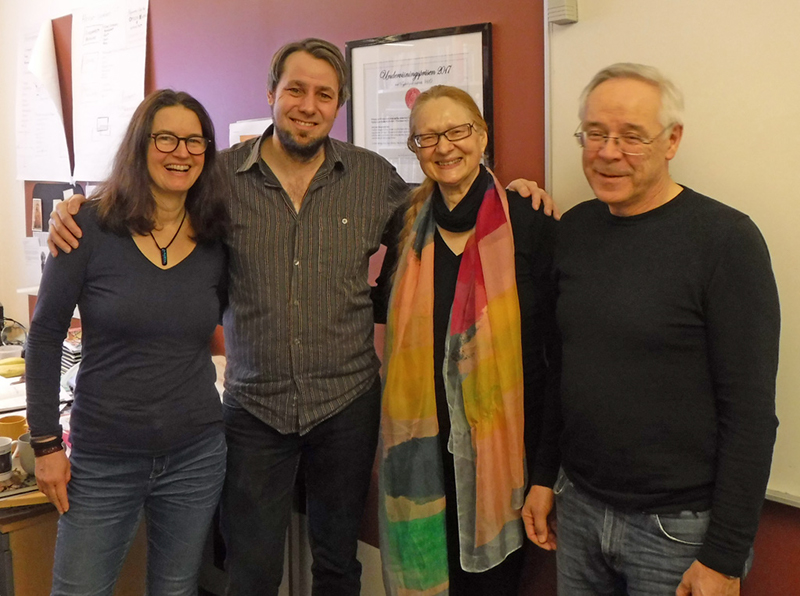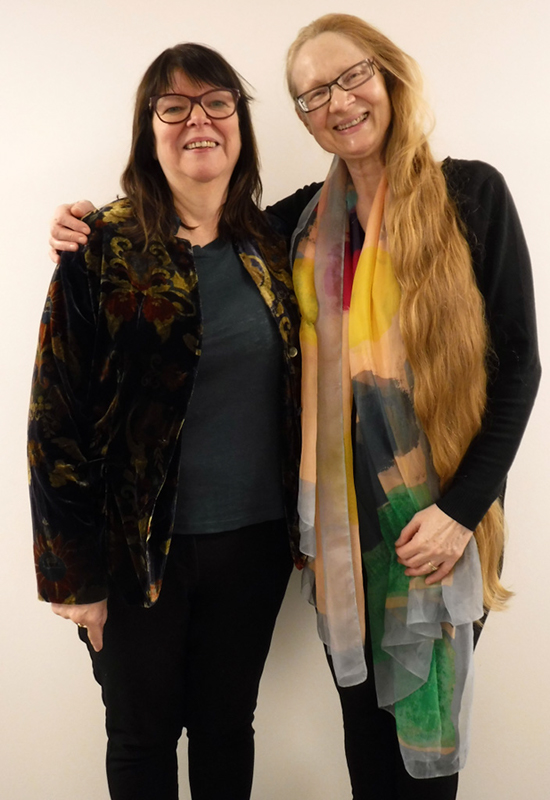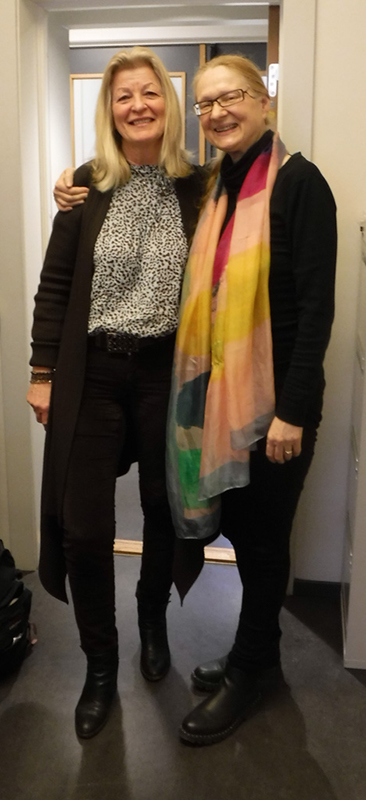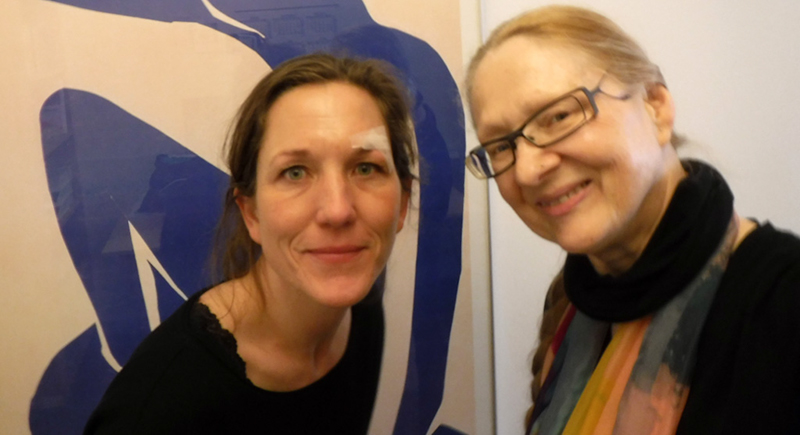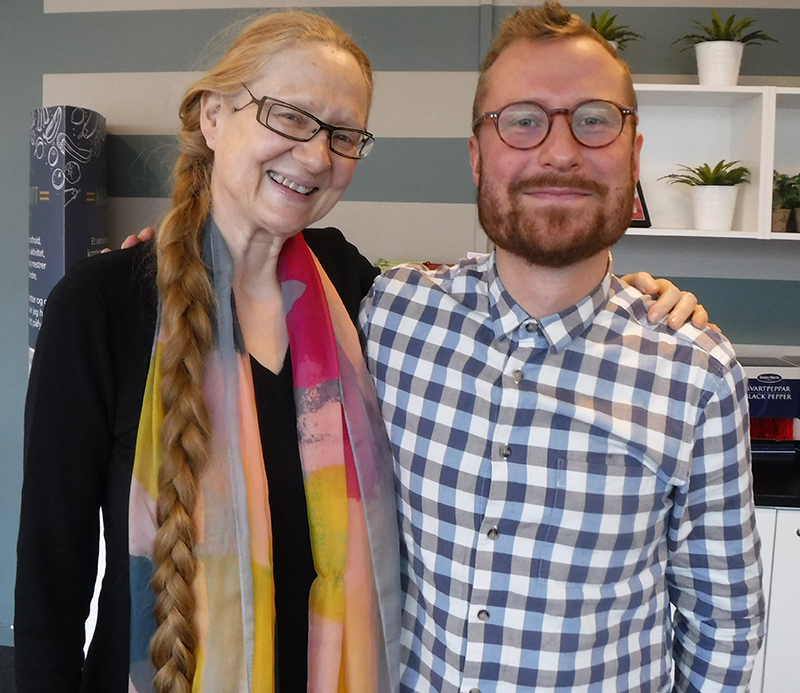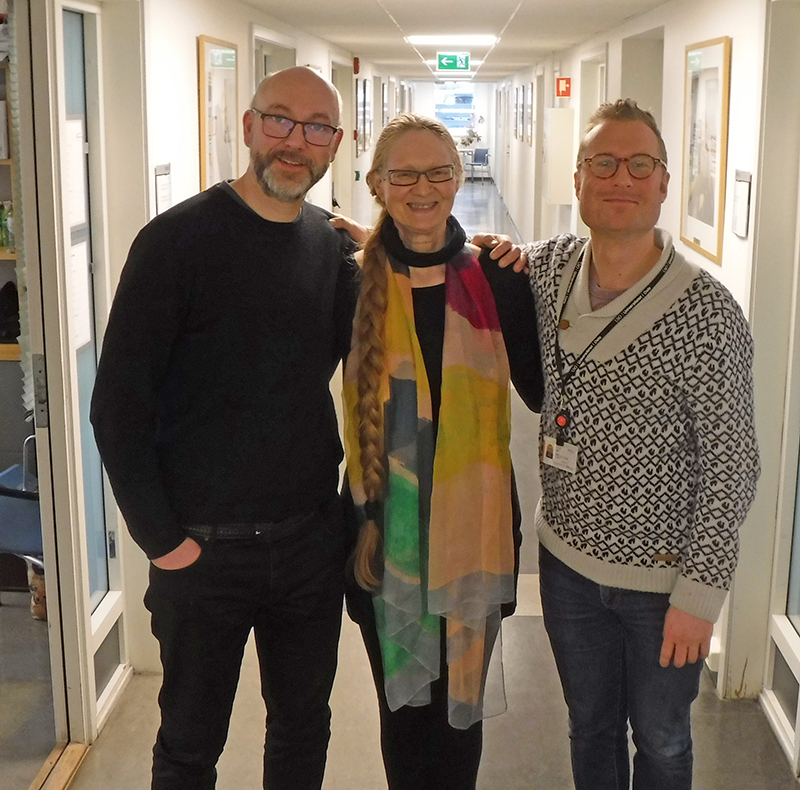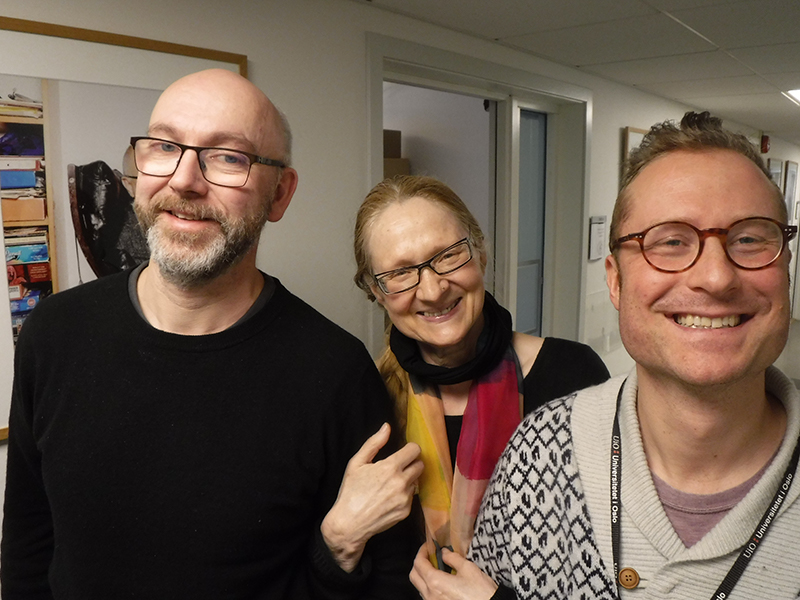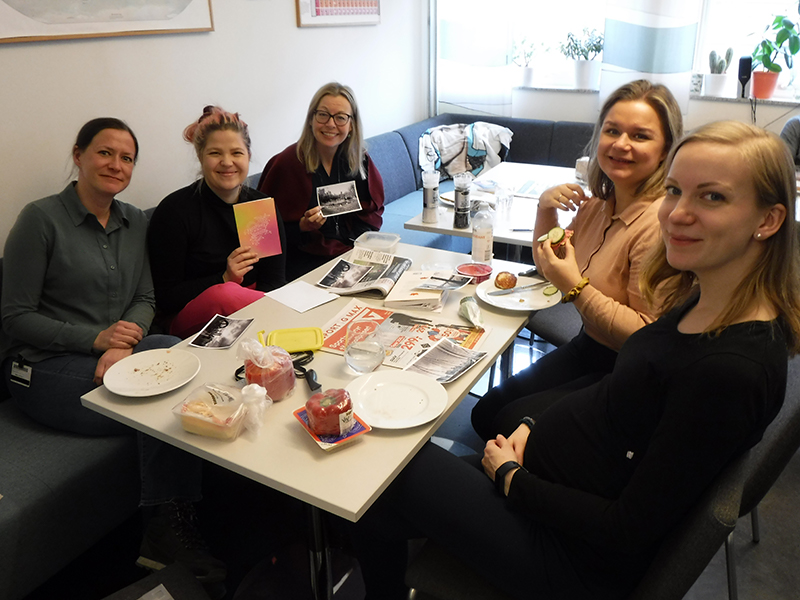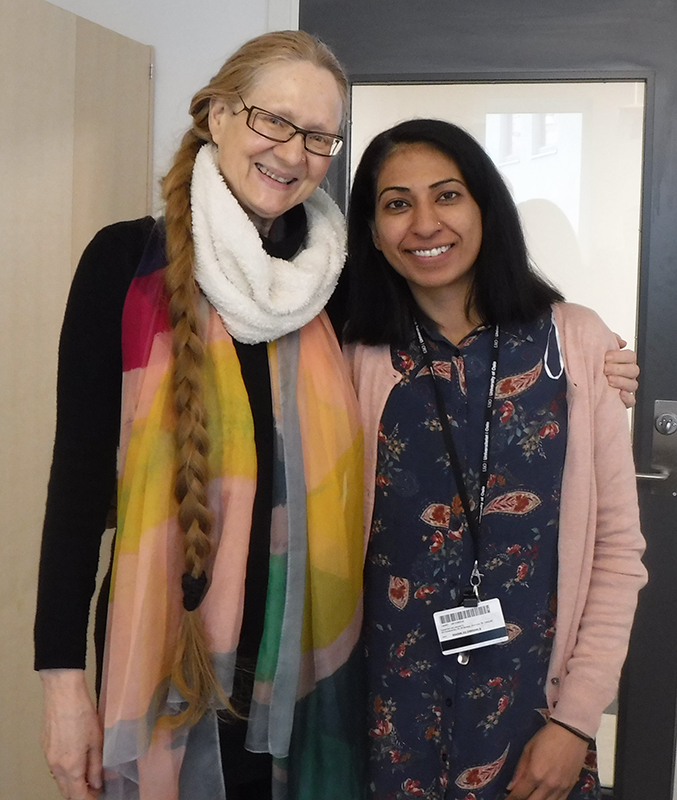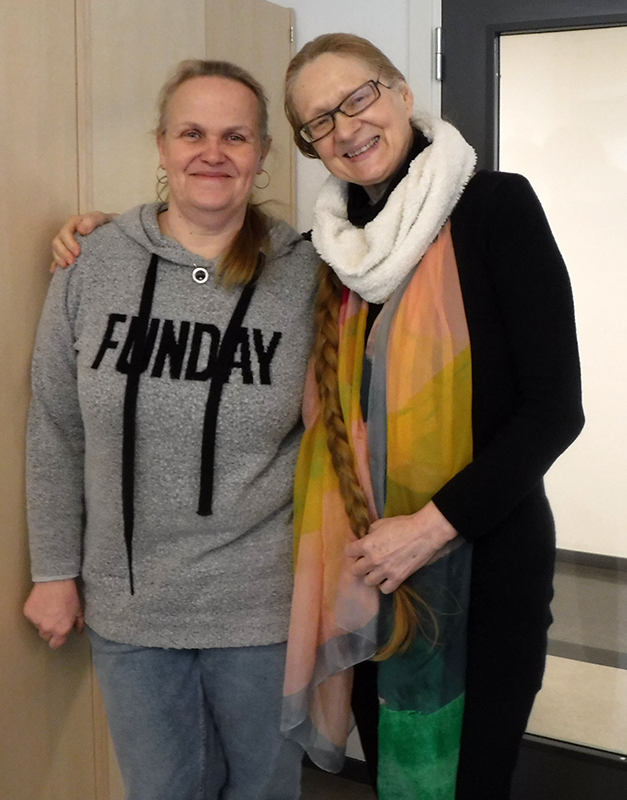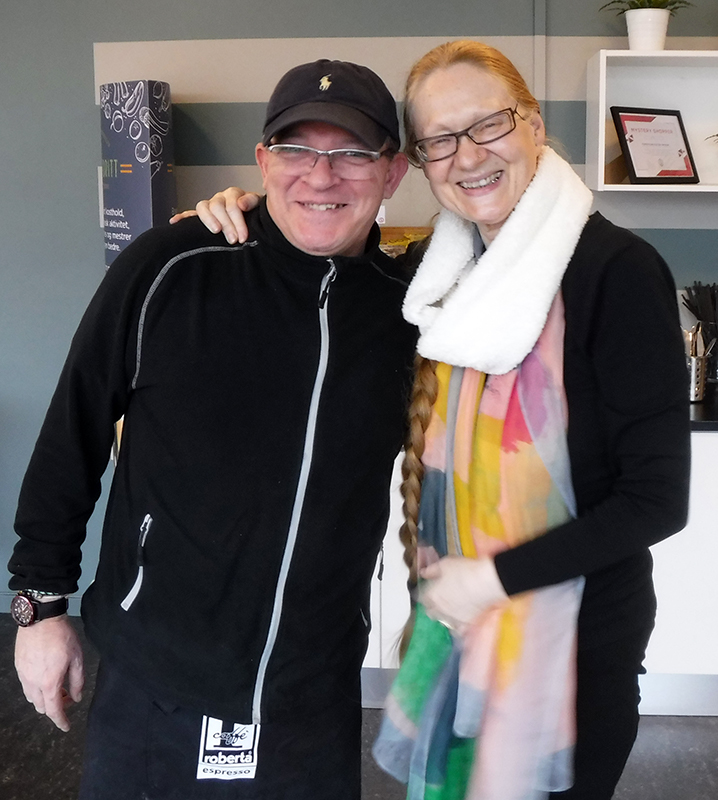 • Please click on the photos above or here to see them larger and see more photos.
It is always such a joy to come home to the
Department of Psychology at the University of Oslo
! The inspiration and support that I have received here since 1997 is priceless! I consider myself to be a global ambassador for the Norwegian cultural heritage of likeverd (equal dignity), and dugnad (solidarity), both local and global (Nansen passet).
It was wonderful to be with (from left top) Bjørn Lau, Vibeke Moe, Jon Monsen, Ole André Solbakken, Beate Seibt, Ingela Lundin Kvalem, Anne-Kari Torgalsbøen, and Nora Nord Rydningen. My great gratitude goes also the wonderful administration (from left middle): Nicklas Viki, Svein Milde, Ingalill Herstad, Anica Munir, Vibeke Wilhelmsen, and Enrique de Porras Jordan, the soul of the institute!
I had the privilege of meet up with many more, who are not on the pictures.
• Please click on the photos above or
here
to see them larger and see more photos.
The inspiration and support that I have received from the Department of Psychology at the University of Oslo since 1997 is priceless!
You might like to see a video that I made to honour my wonderful doctoral advisor
Reidar Ommundsen
!
Do We Need Concepts such as Humiliation, Dignity, and Respect to Understand Majority/Minority Relations?
Video made on 10th May 2012 in the
Valle de las Animas (Valley of the Souls)
near La Paz, Bolivia, as a contribution to the
seminar "Majority and Immigrants: Social Psychological Aspects"
that was to be held on 31st May 2012 at the Department of Psychology in honour of Reidar Ommundsen.
How can we ever adequately thank Egil Telle and his colleagues for their ongoing support for our global dignity work!
It would not be possible without them! Our unending gratitude goes to you, dear Egil and Øivind Hoff, Per-Ole Bjørnstad, Alan Serhan, and Simon Wolff!
On 23rd February 2017, it was a great privilege for Egil Telle and me to honour Øivind Hoff for his extraordinary contributions to the global dignity work with his wonderful wide expertise in information technology! You will be so missed, dear Øivind!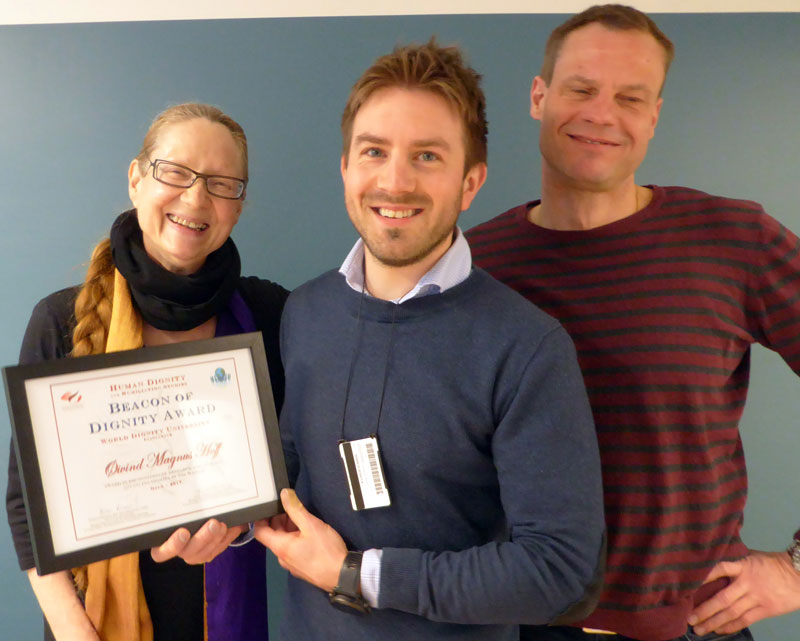 • Please click on the photos above or here to see them larger.

Coming home to Oslo means the world to me!
First, allow me to thank
Magnus Haavelsrud
,
Nora Sveaass
, and
Gerdelin Bodvin
for so lovingly including me in their homes!
Allow me to offer my deep gratitude to all of my dear family members, from left top: Magnus Haavelsrud, Nina Witoszek, my dear Klempe family with
Hroar
and
Oda
,
Barbro Bakken
, Anne Lene Hompland, Henriette Risvoll, Mette Schmidt,
Fanny Duckert
, Guri and Esben Østbye, and, finally,
Lisbeth
and Per Glad, together with our dear Gerdelin!
• Please click on the photos above or
here
to see them larger and see more photos.