31th Annual Conference of Human Dignity and Humiliation Studies
'Dignity and Innovation - Strategies for a Sustainable Future,
with a Special Focus on Agriculture and Water'
in Cairo, Egypt
21st - 24th September 2018
If you wish to participate, please email us! Please know that you are invited to spend the entire conference with us, so that true dignity-family-building can emerge! All our events are part of an ongoing effort to nurture a global dignity community.
You are invited to fill out our Appreciative Introduction form, print it out, and bring it with you.
There are no registration fees for our conferences, we share minimal cost according to ability at the end.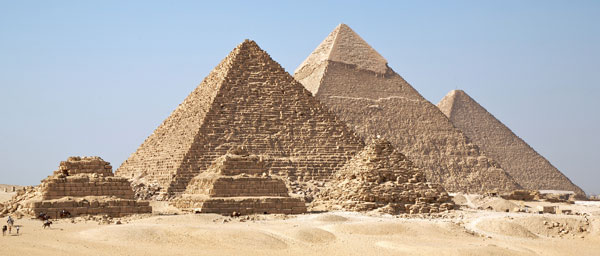 The Gizah Pyramids (by Ricardo Liberato)

The conference has two parts, a workshop part and a public part
(please be aware that this site will always change and evolve, until after the conference)

Pre-Conference for Early Arrivers to Meet and Share

1. Workshop with Dignilogues
21st - 23rd September
Heliopolis University, Cairo
Together, we examine the link between dignity and innovation and how strategies for a sustainable future can be found, strategies for the unfolding of dignity for all in Egypt and throughout the world. For Egypt, the special focus is on agriculture and water, a focus that is highly relevant also for the rest of the world.

2. Public Meeting
24th September, 13.30 - 15.00
Heliopolis University, Cairo

Post-Conference Activities for those Interested

Local Hosts, Organisers, and Conveners


Ragnhild Nilsen
Sekem Scandinavia

Sekem - 40 Years of Sustainable Development


Partners

The conference is being arranged cooperatively by Heliopolis University in Cairo, Human Dignity and Humiliation Studies (HumanDHS), and the World Dignity University initiative, together with Innolab, Sea Direction, and Nortura, Norway
The Heliopolis University has been created by SEKEM, which was founded by Dr. Ibrahim Abouleish


Heliopolis University for Sustainable Development


• If you wish to participate in our future conference, please send us an email!

• There is no registration fee for our conferences. To cover our expenses, we always summarise the costs during the conference and invite participants to contribute according to their ability. This collaborative approach to financing allows us to keep the conference affordable for all.

• See here a template for participants to fill in, print out, and bring to our conferences: Word / Pdf.

• Please see here you invitation from 2nd February 2018

• See here a short programme of the entire conference for print-out (as soon as they are available).

• Have a look at all our previous conferences and see also our Newsletters, written after our past conferences.

• How you could get to the conference venue
Please fly to Cairo, Egypt.
• Where we could eat and what to do

• Where to stay
Dear participant from afar! Please be welcome to stay at the SEKEM Ecovillage an hour's drive north-east from Cairo, see www.sekem.com/en/contact/visit-sekem/! We will organise collective transport from and to Sekem during the conference. The Heliopolis University has been created by SEKEM, founded by Dr. Ibrahim Abouleish.
You can also find a place to stay in Heliopolis if you wish, so that you are closer to the conference venue.
Dear participants who live in Cairo: Since all participants in our conferences are fully responsible for bearing the cost of their own travel, transportation, and accommodation arrangements, we always kindly ask local participants who reside in close proximity of the conference venue to lend a helping hand to those traveling from afar, which also helps us keep our events collaborative and affordable for all.
• Possible post-conference experiences
Please be welcome to stay at the SEKEM Ecovillage.
Apart from that, clearly, if you have not yet been in Cairo, you will visit the Pyramids of Gizeh, Saqqara, the Egyptian Museum, Khan el-Khalili, and the many other important sites in Cairo and Egypt.

• Please kindly note that...
• There is no registration fee for our conferences. To cover our expenses, we always summarise the costs during the conference and invite participants to contribute according to their ability. This collaborative approach to financing allows us to keep the conference affordable for all.
• We like to get to know participants prior to our conferences and workshops, and prior to issuing an invitation.
• All our gatherings are by invitation only, please approach us so that we can include you and register you. Only our Public Events are open to everybody without registration.
• The Non-Public Parts of our gatherings have limited enrolment.
• Participants are encouraged to find their own sources of funding or economic support to participate in our conferences. We offer our nurturing work as our gift of love and care to you, and we would like to lovingly invite everybody to contribute to this gift economy. If you need funding for your travels and housing, please inquire in your country and your university about possibilities. See, among others, for the US, www.supportcenter.org and www.foundationscenter.org. The Weinstein International Fellowship program, inaugurated in 2008, provides opportunities for individuals from outside the United States to visit the U.S. to learn more about dispute resolution processes and practices and to pursue a project of their own design that serves to advance the resolution of disputes in their home countries.
• Participants in our conferences are kindly asked to handle all of their travel arrangements and required documentation, including requests for visas, on their side. HumanDHS is a volunteer initiative and does not have the staff or resources to assist with visa requests.
• Permissions
During our conferences, we always ask all participants for their permission to have their pictures or videos posted on our website, however, if you change your mind later, either in total or for specific pictures/videos, please let us know! Thank you! Since we wish to walk the talk of dignity, it is very important for us to do our utmost in respecting everybody's privacy. We refrain from gathering written permissions from you during our conferences, since we value the building of mutual trust in relationships, and we also would like to refrain from contributing to an ever more bureaucratic and legalistic society.
• Green conference and reinventing organization
We strive to organize our conferences as "Green Conferences". Lynn King kindly advises us. We also thank Vegard Jordanger for making us aware of Frederic Laloux's work on Reinventing Organizations (2014).
• What happened in our previous conferences?
Please have a look at all our previous conferences and the newsletters written after these conferences.
---
• Frame
• List of Conveners
• Programme
• List of Participants
• Papers
• Pictures and videos
• What happened in our previous meetings? Please see Newsletters!
---
Frame
by Linda Hartling, 2004

In our meetings we aim at creating a humiliation-free, collaborative learning environment characterised by mutual respect, mutual empathy, and openness to difference. The perspective of 'appreciative enquiry' is a useful frame of our work. Our HumanDHS efforts are not just about the work we do together, but also about HOW WE WORK TOGETHER. At appropriate points during our meetings, for example at the end of each day, we take a moment to reflect on the practices observed that contributed to an appreciative/humiliation-free learning experience.

It is important to emphasise that an appreciative approach is not about expecting people to agree. In fact, differences of opinion enrich the conversation and deepen people's understanding of ideas. Perhaps, this could be conceptualised as 'waging good conflict' (Jean Baker Miller), which means practicing radical respect for differences and being open to a variety of perspectives and engaging others without contempt or rankism. As we have seen in many fields, contempt and rankism drain energy away from the important work that needs to be done. Most people only know 'conflict' as a form of war within a win/lose frame. 'Waging good conflict', on the other side, is about being empathic and respectful, making room for authenticity, creating clarity, and growth.
Please see:
• An Appreciative Frame: Beginning a Dialogue on Human Dignity and Humiliation, written by Linda in 2005
• Appreciative Facilitation: Hints for Round Table Moderators, kindly written in February 2006 by Judith Thompson to support the moderators of our workshops.
• Buddhist Teachings on Right Speech, which relate to our quest for appreciative enquiry, caring and being.
• Please see also these videos on our Appreciative Frame, created by Linda Hartling:
- Appreciative Enquiry 1, a video that was recorded on October 30, 2011, in Portland, Oregon, USA, by Evelin Lindner, for the World Dignity University initiative.
- Appreciative Enquiry 2, a video that was uploaded onto YouTube on August 11, 2012, in preparation of the 19th Annual Conference of Human Dignity and Humiliation Studies, 27th-30th August 2012, in Oslo, Norway.
- Our Appreciative Frame 3, a video created in December 2014 (see also Pdf), for the 2014 Workshop on Transforming Humiliation and Violent Conflict, in New York City, December 4–5, 2014.
- Appreciative Enquiry 4, a video that was recorded on May 27, 2015, in Portland, Oregon, USA, by Linda Hartling, for the 25th Annual Conference of Human Dignity and Humiliation Studies, in Kigali, Rwanda, 2nd - 5th June 2015.
- Appreciative Frame, by Linda Hartling on December 8, 2016, at the 2016 Workshop on Transforming Humiliation and Violent Conflict, in New York City, December 8 – 9, 2016.
• Dignilogue Tips and Dynamic Dignilogue List, created by Linda Hartling on October 10, 2015, for the 2015 Workshop on Transforming Humiliation and Violent Conflict, in New York City, December 3 – 4, 2015.
---
List of Conveners
Evelin Gerda Lindner, Medical Doctor, Clinical and Social Psychologist, Ph.D. (Dr. med.), Ph.D. (Dr. psychol.), Organiser of the HumanDHS Conferences, Supporting the Local Conveners
Evelin Gerda Lindner is the Founding President of the Human Dignity and Humiliation Studies (HumanDHS) network and initiator of the World Dignity University initiative. She is a transdisciplinary social scientist and humanist who holds two Ph.D.s, one in medicine and one in psychology. In 1996, she designed a research project on the concept of humiliation and its role in genocide and war. German history served as starting point. She is the recipient of the 2006 SBAP Award and 2009 'Prisoner's Testament' Peace Award. She is affiliated with the University of Oslo, Norway, with its Centre for Gender Research, and with its Department of Psychology (folk.uio.no/evelinl/), furthermore, with the Columbia University Conflict Resolution Network (CU-CRN), which was superseded, in 2009, by the Advanced Consortium on Cooperation, Conflict, and Complexity (AC4) at Columbia University, New York. She is also affiliated with the Maison des Sciences de l'Homme in Paris. Lindner is teaching globally, including in South East Asia, the Middle East, Australia, Africa, and other places globally. [read more]
Please see:
• Interview with Evelin Lindner - Challenges of our Time; Learning to Connect, December 8, 2016
• Mini-Documentary of the Annual Human Dignity and Humiliation Studies Workshop on Transforming Humiliation and Violent Conflict "The Globalization of Dignity," December 8 - 9, 2016
Linda Hartling, Ph.D., Social Psychologist, Organiser of the HumanDHS Conferences, Supporting the Local Conveners
Dr. Linda M. Hartling is the Director of Human Dignity and Humiliation Studies (HumanDHS). She is also a Member of the HumanDHS Global Advisory Board, HumanDHS Global Core Team, HumanDHS Global Coordinating Team, HumanDHS Research Team, and HumanDHS Education Team. She is the Editor of the Journal of Human Dignity and Humiliation Studies (JHDHS).
Hartling is affiliated with the Jean Baker Miller Training Institute (JBMTI) at the Stone Center, which is part of the Wellesley Centers for Women at Wellesley College in Massachusetts. Until November 2008, she was its Associate Director. Hartling is a member of the JBMTI theory-building group advancing the practice of the Relational-Cultural Theory, which is a new model of psychological development. In addition, Hartling coordinates and contributes to training programs, publications, and special projects for the JBMTI. She holds a doctoral degree in clinical/community psychology and has published papers on resilience, substance abuse prevention, shame and humiliation, relational practice in the workplace, and Relational-Cultural Theory. [read more]
Please see:
• Humiliation: Real Pain, A Pathway to Violence, the draft of Linda's paper for Round Table 2 of our 2005 Workshop on Humiliation and Violent Conflict, Columbia University, New York.
• Humiliation: Assessing the Impact of Derision, Degradation, and Debasement, first published in The Journal of Primary Prevention, 19(4): 259-278, co-authored with T. Luchetta, 1999.
• Shame and Humiliation: From Isolation to Relational Transformation, the Jean Baker Miller Training Institute (JBMIT), Wellesley Centers for Women, Wellesley College No. 88, Wellesley, MA 02481, co-authored with Wendy Rosen, Maureen Walker, Judith V. Jordan, 2000.
• Humiliation and Assistance: Telling the Truth About Power, Telling a New Story, paper prepared for the 5th Annual Conference of Human Dignity and Humiliation Studies 'Beyond Humiliation: Encouraging Human Dignity in the Lives and Work of All People', in Berlin, 15th -17th September, 2005.
• Mini-Documentary of the Annual Human Dignity and Humiliation Studies Workshop on Transforming Humiliation and Violent Conflict "The Globalization of Dignity," December 8 - 9, 2016
Ragnhild Nilsen, Host, Organiser, and Convener
Ragnhild Nilsen is a global change agent. She is Arctic Queen, an artist who uses her voice for global transformation. As a singer, she draws on the tradition of yoik, chanting, and improvisation. She is also reckoned as one of Scandinavia's most skilled public speakers and lecturers in the field of transformation and is a sought-after coach and communication artist. Furthermore, Ragnhild is the author of several books, both fiction and non-fiction. As a writer, she works within the genre of "faction" and intertwines academic knowledge with poetic and practical approaches, within psychology, presentation skills, negotiation, and topics related to quality of life... As a social entrepreneur, she is the founder of Global Fair Trade and Sekem Scandinavia. [read more]
---
Workshop Programme
Pre-conference activities
---
September 2016, Workshop Day One


• 9.00 - 9.30 Registration
Conference Opening
10.00 - 10.10 Online greetings, Linda Hartling, Director of Human Dignity and Humiliation Studies, Portland, Oregon (see Video 2015 | Pdf 2014)
Linda M. Hartling, Ph.D., Director of the Human Dignity and Humiliation Studies network. Linda is also affiliated with the Jean Baker Miller Training Institute (JBMTI) at the Stone Center, which is part of the Wellesley Centers for Women at Wellesley College in Massachusetts. Until 2008, she was its Associate Director.

Linda usually sets the frame of our workshops and conferences within "Appreciative Enquiry" that takes the best from the concept of debate, and dignifies it by placing relationships first. We create a list of agreed upon norms having to do with the nature and tone of our dialogue.

It is important to note that our appreciative frame is a HumanDHS-defined version of AI. We emphasize "waging good conflict" (Jean Baker Miller). We believe that diverging opinions and perspectives need to be expressed and not avoided, because diversity enriches. However, diversity only enriches if embedded into mutual connection and appreciation. If not harnessed lovingly and caringly, diversity has the potential to humiliate, divide, create hostility, foster hatred, and even violence. In the spirit of our vision, we, the HumanDHS network, wish therefore to avoid the latter, and instead open a space of common ground and mutually caring connections, a space for the safe expression of even the deepest differences and disagreements, and the toughest issues of humiliation, trauma, and injustice to be aired safely.

Also created by Linda M. Hartling:
• Appreciative Enquiry 4, recorded on 27th May 2015, for our 2015 Kigali Conference
• Our Appreciative Frame, created in December 2014 for our 2014 New York Workshop (Pdf)
• Our Appreciative Frame, created on 12th August 2012 for our 2012 Norway Conference

• 10.10 - 10.40 Keynote Address: Ragnhild Nilsen
• Latest HumanDHS News

• 11.10 - 11.30 Musical Greeting

• 11.30 - 12.00 Participants Present Each Other

• 12.00 - 13.00 Launch of Dignilogue Sessions
Created by Linda M. Hartling:
• Dignilogue: An Introduction to Dignity + Dialogue created on 31th May 2015
• Introducing the Open Space Format to the HumanDHS Network, longer version created on 13th August 2012
• Dignilogue Tips and Dynamic Dignilogue List, created on 10th October 2015 for our 2015 New York Workshop
• Our Open Space Dignilogue Format, created on 12th August 2012 for our 2012 Norway Conference
• See also A Summary of Our Dignilogue Format created in 2010 for you to download
• See also Appreciative Facilitation: Hints for Dignilogue Moderators, written in February 2006 by Judith Thompson to support the Moderators of our workshops
• 13.00 - 14.00 Lunch
• 14.20 Organising Dignilogue Sessions
For the past decade, we have continuously worked to dignify the traditional institution "conference." The Open Space movement originally started from the observation that after mainstream academic conferences, the participants often sigh: 'Oh, I slept through the presentations, but the coffee breaks were wonderful!' 'Conference programs are replete with monologues that silence all but the speaker. The vitalizing communication is typically found in the hallways, the bars, and the dinner table – the venues of informal conversation', wrote scholar Kenneth Gergen in 2009 (in his book on relational being). In other words, the motivating impetus behind the Open Space approach is that academic conference can be rather boring; invited speakers might not be in tune with the audience; and reading papers aloud may be particularly uncommunicative. The creators of the Open Space approach thought: 'Ok, why don't we create conferences that are structured like coffee breaks!' Please read more about the originator of the Open Space Technology, Harrison Owen. See also Open Space Tools by Peggy Holman.

In slight variation of traditional conferences, we therefore aim at co-creating our conferences. We have adapted the Open Space approach, added the term dialogue, and connected it with dignity to form the expression Dignilogue (see also our Video page for how peace linguist Francisco Gomes de Matos has inspired this linguistic creation). You can see an Introduction into the Dignilogue Sessions Format created by Linda M. Hartling on 12th August 2012, for our 2012 Norway Conference, or read more about the Dignilogue format and what it entails. See also Linda's Dignilogue Tips and Dynamic Dignilogue List, created on 10th October 2015 for the 2015 Workshop on Transforming Humiliation and Violent Conflict at Columbia University in New York City.

This format is very open, it means that a conference is self-organizing. We take a highly collaborative approach to determining how to use our time. We invite participants to be with us without the ambition to "present" something, so that we all could get a feel for the dignity-family-building work that we wish to nurture first and foremost. So, the workshop requires its participants to bring themselves as they are, be prepared for everything, and use the flow to contribute in the most nurturing way they can. As background reading you might enjoy "Are College Lectures Unfair?" by Anne Murphy Paul, The New York Times, September 12, 2015, or "When Nothing Is Cool," by Lisa Ruddick, in Criticism, 2015.

The Dignilogue approach allows for identifying priorities for dialogue sessions on key topics. In practice, on Day One of our conference, we, the participants, make the programme for Day Two and Day Three together, in a collaborative effort. All participants are both presenters and audience, there is no separation, there is no pre-planned programme, except for the introductory part (and the Public Event). We are aware that this approach is new to most people, yet, it opens new dimensions. We invite every participant to join in and try. It has an profoundly dignifying impact and, as our participants always tell us afterwards.

The grand finale of each Dignilogue session is to invite representatives from each Dignilogue to create a Dignivideo, where they document the highlights of their conversation and insights, and more than that, formulate a "message to the world" as it has crystallised in the dignilogue. These videos are treasured contributions to our World Dignity University Library of Ideas that will be shared with the world and will inspire future generations of our community. Please read about the way we work in our newsletter10.

There are two main ways to conduct our WDU videos:
1. Each group can choose two representatives (usually the initiator chooses one participant in the group) and they engage in a short dialogue (example). Advantage: the message may be clearer.
2. The entire group can stand in front of the camera (example). Advantage: everybody is being included.

We always encourage all participants of our events to nurture mutually dignifying connections with the other participants and gather together afterwards to experiment with new forms of "conferencing" wherever you live in the world. New solutions are necessary and they need to be nurtured in dignified ways, ways which protect them from being destroyed by being framed in old paradigms (such as those of protest that simply ends in new dominators taking over). See our reflections on appreciative nurturing, or Charles Eisenstein's Reflections on the New Story Summit, or Evelin's text Is it Possible to "Change the World"? Some Guidelines to How We Can Build a More Decent and Dignified World Effectively: The Case of Dignifying Abusers.
End of Day One


---


Day Two (still evolving!)
Welcome
Continuation of Dignilogue Sessions
End of Day Two
---


Day Three (still evolving!)
Welcome
Continuation of Dignilogue Sessions
End of Day Three
---
Public Event (still evolving!)
• Registration
• Musical presentation
• Welcoming everybody
to the public event of our conference
• Representative of Sekem Farm, host, convener, and organiser of this conference

• Ragnhild Nilsen, host, convener, and organiser of this conference

• Evelin Lindner, Founding President of the Human Dignity and Humiliation Studies network and Co-founder of the World Dignity University initiative
• Regaining Dignity
• Representative of Indore Indira, host, convener, and organiser of this conference
• From Humiliation to Dignity
Evelin Lindner, Founding Director and President of HumanDHS

• Musical presentation
Closing of the event
---
Tentative List of Participants (in progress, if you wish to participate in our conferences, email us!)
• Ragnhild Nilsen, host, convener, and organiser of this conference
• local hosts of this conference
• Evelin Lindner, organiser of the HumanDHS conferences since 2003

• Uli Spalthoff, director of Dignity Press and the WDU initiative
---
Prior and Subsequent to our Conference
Dignilogue - Open Space and What It Entails
Introduction into the Open Space Format by Linda M. Hartling (created on 13th August 2012)
(see also Open Space Tools by Peggy Holman)
Donald Klein explained the Open Space design as follows (2006): It involves creating a kind of 'marketplace' of possibilities based on topics nominated by participants. The only requirement is that whoever nominates the topic, acts as the convener of the discussion of the topic and takes responsibility for having notes taken. A report is subsequently made about the essence of what was discussed, including any conclusions or recommendations, at a plenary session following the topic groups.
The Open Space design has the advantage of focussing on whatever is of greatest interest to participants at the moment. It allows for parallel discussion of multiple topics, followed by a period of sharing and general discussion.

Alan Klein kindly wrote (31/10/2005): One of the key elements in making an OS event successful is the focusing of the question that the participants respond to. Another is being clear about what will be done with the information presented and/or decisions made in the OS event itself.

I would like you all (and any others who should be involved in this as well) to begin thinking and dialoguing about what would be the most question that you would most like to see grappled with by the participants. This may or may not include a sense of the decision(s), or type of decision(s) that you want the participants to come to or you may decide that the OS event is just for gathering and focusing energy and not to some to any decisions.
Thanks,
~Alan

On 14th December, 2005, we had a Board Meeting in NY:
We discussed our Open Space Section. Don explained that we could have different levels, a more open and general level and a more focused level. At the more open level we would discuss what is on our minds, at the more focused level, we would form 'buzzgroups' on particular topics, such as business, research, education, fundraising, non-profit.
Don Klein kindly wrote (30/12/2005):
[...] The main point I recall dwelling on at some length had to do with deciding first on the content of a session and its purpose; then deciding what meeting technology to use. Open Space is often used when the purpose is to make it possible for individuals to focus on aspects of a general topic that are of special interest to them. The participants themselves choose what they want to discuss. No one knows in advance how many groups there will be and what they'll be discussing.
Buzz groups are used as a way to break a large meeting down into smaller sections (usually from six to twelve or so people). All the buzz groups can be assigned the same topic; or different buzz groups can be assigned different aspects of the same topic; or buzz groups may be divided among two or more different - usually related - topics.
The main point is to decide what is to be the topical focus and what outcomes are desired from a session. Then pick the technique that promises to help us achieve the purpose.
Love, Don
Sophie Schaarschmidt kindly wrote (02/01/2006):
What I would suggest for a following workshop (and this is my very personal view) is to create discussion forums as open choices. The open space technology as I know it, and as it is used mainly in the field of training involves participants in a unique way. The first step is like an open brainstorm session involving all participants. In this session, participants can come up with a topic that they want to (present and) discuss. All topics are written down and similar topics might be combined into one topic. This process can happen either beforehand via email or a web-forum or at the workshop on a blackboard. Once the discussion topics are defined the person that proposed a certain topic would announce a time and a space when and where the topic will be discussed. In a full day of open-space, up to 50 topics could be discussed. People are free to join and leave a discussion. As a metaphor, people are like bees flying from one topic to another, participating in a discussion as long as it feeds their interest and taking the honey from it as well as contributing to it, and leaving the discussion when it takes a turn into a direction that they are less interested in or when they wish to participate in other discussions on other topics as well. Normally people take part in 3 to 10 discussions a day. Therefore, people are free to select the topics they are interested in and move to other discussions, as listener or both, listener and contributor. Each discussion group is also free in putting their time frame, and scheduling breaks. Of course, there should be a time frame for the open-space session, let's say it would take place from 1pm to 5pm in the afternoon. Yet, discussion groups can schedule their space (location), time frame (a discussion could last half an hour or three hours: as much as it takes to explore the issue) and breaks themselves. The only condition is that the discussion topic, its location and starting time will be announced (or written down on a public board) so that all participants know when which subject will be discussed where.
I participated twice in such an open-space session and I was very much impressed by its power and evolving possibilities. Not only were people more active, excited and engaged, taking little breaks, but also people felt they could gain and contribute most in this process. They felt they were free to choose which discussions to engage in, and it was an easy way to make contacts with those people interested and engaged in topics similar to one's own. By being able to set an own time frame discussions were deeper than usual, and by participants moving from one topic to another, joining (and making new contributions) or leaving a discussion the discussions stayed vivid and interesting, and many perspectives could be shared. At the end of a discussion each group filled in an A4 page which contained the title of the discussion group, a list of the names of the people who contributed in the discussion, and a summary of what was discussed (the main stances). All the discussion summaries can be combined to a book at the end of the conference providing people with a tremendous treasure of topics and insights.
Another advantage of the open-space technology (as I experienced it) is that people stay 'fresh' in the workshop. The discussion excites and revives people and forms a good basis for getting to know each other and going on with the discussions at a later time in the workshop (e.g. during lunch).
It might be worthy to try the open-space technology in a HumanDHS workshop meeting substituting the round table sessions, or in addition to them. The only difficulty I'm aware of might be that we would need many spaces (rooms) where the discussion groups could spread for their discussions.
[...]
Good luck for your work in 2006!
Yours warmly,
Sophie Schaarschmidt
Linda M. Hartling kindly wrote in response to a message from Carlos Sluzki (21/01/2006):
How do we maximize the quality of work together when we are a group of individuals with dramatically varying levels of experience? This is such an important topic I think we should discuss it at our next meeting in Costa Rica. Perhaps, we could use some of our Board meeting time to discuss this? In addition, perhaps we could use some of our 'open space' time to explore people's view of this dilemma? I suspect that all of us involved with the operations of this network share a desire to optimize our efforts, to move the work forward efficiently and effectively. When we use an all-inclusive format at our meetings, we risk back tracking and dealing with questions that have obvious answers (e.g., convincing some newer attendees of the significance humiliating behavior). (...) In the words of Peter Drucker, I would like to see our group create conditions that 'strengthen our effectiveness and make our weaknesses irrelevant'. But, how do we do this in a way that promotes the dignity of all the people who attend our meetings? I'm trying to think of some examples of organizations that do this... perhaps, Linda Stout's Piedmont Peace Project? Not too long ago I read a book entitled, 'The Wisdom of Crowds', which I think is relevant to our questions about inclusion/exclusion. It
describes the conditions for 'wise crowds'. (Surowiecki, J. (2004). The Wisdom of Crowds: Why the Many Are Smarter Than the Few and How Collective Wisdom Shapes Business, Economies, Societies, and Nations. New York: Doubleday.)
Don Klein kindly responded (28/01/2006):
I very much support the focus on where we want to go. Suggest working in interest groups part of the time: i.e., education, research, civic action, global community building. And include a way for groups to emerge around other areas of interest. for that matter, if only one person had an
interest and wanted to develop it further and then share his/her thoughts with us, that might also be possible.
Love, Don

Don Klein kindly wrote (28/01/2006):
I'd like to offer some experiences with the network originally known as National Training Laboratories. This network, begun around 1950, is sstill in existence today; it has changed, however, in ways that seem relevant to the issues raised.
The network originally was a group of 'originators' of theory and practice in the area of group dynamics. Most of them had participated in the discovery of 'sensitivity groups' or the t=group method. After almost a decade, the more experienced people in the network became Fellows, as distinct from ordinary Members of the network. To admit someone to their membership, all the Fellows had to agree that the applicant's credentials merited inclusion in the Fellows. During t his initial period, which lasted about ten years, selected members of the network participated as staff members of two and three-week training programs for the general public, using the t-group method. An enormous amount of theory building took place as faculty spent three or four days preparing each of the training labs. It should be noted that most of the network were academics engaged in one or another of the social sciences, in areas related to democratic participation in social change. They were all motivated by their common passion and some of them felt that the two or three weeks they spent with their colleagues from around the country were the most meaningful and exciting of the entire year.
In the 1960s, questions arose about the suitability of having a 'class' system in the network. The Fellows were seen as an anti-democratic perversion of the ideals and purposes of NTL. And so the Fellows class was discontinued.
At about the same time, financial difficulties led to a reorganization of NTL, which included dissolution of the existing netework and inviting a more diverse group (sex, race, and ethnically) to form a new network. The theory and practice of Organization Development, meanwhile, had emerged and more and more of NTLs network members became engaged in OD practice, while fewer and fewer network members were engaged in academic pursuits.
In my view the social impact and creativity of the current network have been reduced by NTL's growing emphasis on operating profitably as a 'business'.
There is currently an upsurge (how strong we don't know) of those wishing to advocate working on participative ways to democratize our institutions and our society. Some of the network members are placing an increased emphasis on creating an international network and of promoting global community.
A major point in all of this history for me is that there is no 'ideal' and certainly no 'absolute' way of resolving questions having to do with competency, interest, and inclusion. Based on the above history, my inclination is to favor the 'class' system; i.s., creating a group of qualified researchers, practitioners, and policy shapers to work together to shape, participate in, and contribute knowledge and skills to the work of HDHS network, including those activities that enable it to raise money by grants, contracts, income from training programs, and contributions.
These comments are lengthy. I hope they're helpful.
Love,
Don

Linda M. Hartling kindly wrote (27/04/2006):
In terms of Open Space...I think we should have some of the same groups we had in Berlin, with room for a couple of new groups. For example, we could have an education group, a research group, a business group, etc. It would be helpful to have these key groups continue their discussions, rather than creating all new groups. Didn't we talk about having 'buzz groups', meaning groups addressing topics that people want to continue to move forward? The education, research, and business groups could be buzz groups.
The following Dignilogue topics were proposed in different conferences, yet, the facilitators are unable to come. The topics are listed here, because they might inspire you.
• Giving Voices to the Environmentally Humiliated and Misrecognized: Nature and Women by Keitaro Morita (adapted from a similar presentation at the 9th Annual Conference of Human Dignity and Humiliation Studies in Hangzhou, China, 13th-16th April 2007)
• Peace: A World History, by Antony Adolf (2009)
• Native Hawaiian and Polynesian Communities, by Dharm P. S. Bhawuk and Neil Ryan Walsh (Neil was unfortunately hindered to join us) (2009)
• Familiarization and Its Ways: Is Ragging/Bullying an Archaic Method of Interaction, by Harsh Agarwal (2009)
• Humiliation and Dreams, a talk/session by Dakshinamoorthi Raja Ganesan (2009)
• Asian Religious Worldviews and Alienation, and/or Alienation and Dreams, a talk/session by Dakshinamoorthi Raja Ganesan (2009)
• Video Series of the Causes and Patterns of Humiliating Experiences Through Role Play by Dakshinamoorthi Raja Ganesan (2009)
D. Raja Ganesan kindly wrote on January 15, 2009: 'I take this opportunity to suggest that a video series of the causes and patterns of humiliating experiences through role play of well established principles of social psychology--both culture free and culture fair--through role play and simulation be taken under the auspices of our group'.
• Intercultural Research, faciliated by International Academy of Intercultural Research (IAIR) researchers (2009)
• The Role of Dignity and Humiliation for How We Relate to Other Animals by Michael W. Fox (2010)
• The Role of Human Dignity in Nepal by Chandra Prasad Siwakoti (2012)
Synergy in understanding between the occurrence of violence in Norway and Nepal will be explored.
• Between Conspiracy Theories and Madness, by Katrine Fangen (2012)
Katrine Fangen, Ph.D., is a Professor in Sociology at the Department of Sociology of the University of Oslo. She has published several books and journal articles within the research-field of racism, national, political and ethnic identity, stigmatisation and youth subcultures. [read more]
• The Concept of Human Dignity in Indigenous Philosophies Project, by Lars Kirkhusmo Pharo and Tashi Nyima (2012)
• The Hubris Syndrome and Arabic Spring, by Wael Mohamed (2012)
• The Peacefulness of Chinese Teenagers, by Liu Bangchun (2012)
• Humiliation, Stanislavsky and Consciousness, by John Aspill (2012)
• Ubuntu & the Gift Paradigm in Africa, by Bernedette Muthien (2013)
See an interview with Bernedette Muthien, 'Gender Based Violence in South Africa', 27th September 2012, conducted by Annika Schall.
•I Apologise for Apartheid, by Ronèe Robinson (2013)
Ronèe Robinson wrote on 14th April 2013:
'Dear Evelin... I had an awesome day today in Worcester, where I attended a church service where some of the participants in the peace train spoke about their experiences. Afterwards two of the ladies who went on the train and met with Stefaans Coetzee were kind enough to have lunch with me. One of them worked as an intensive care nurse and another worked right across the shopping centre where the bomb went off. I listened spell bound as the nurse described the disbelief as the children were brought in, one little girl with her heart outside her body, and how she had to comfort young Dr Coetzee who wept hysterically because he could not save her. The other lady described the effect of the bomb blast and how she missed being injured because she decided against crossing the street, for some reason. 16 Years later, and through the Peace and Reconciliation process started by Dr Deon Snyman in Worcester, survivors of the bombing were on a train, sponsored by government, to meet with one of the bombers, Stefaans Coetzee. Having come to repentance in the prison (through the intervention of Eugene de Kock of all people) he was entirely honest with the people from Worcester. His honesty and the fact that he sought to make no excuses for himself led the people to accept his bona fides and they came to great healing. One man, who went there with the hope of doing Coetzee harm, left saying that, as far as he was concerned, Coetzee could now be set free. Today was all about hearing about people who walked a very real path of forgiveness, which they recognise as having set them free of a terrible burden of pain.
Healing was brought about by a number of factors, including the fact that, at last, these people experienced the government caring about them - the prison service did much to assist the process, even going so far as to escort the bus back from Pretoria to Johannesburg. They felt that they mattered, that they were somebody. But most importantly, I think it was that they came face to face with their monster, and then found with shock that he was just a human being who had, at one stage, gone very wrong. One lady now said that it was now time for the community to look after Stefaans! What a rich country we live in and what special people we have'.
Ronèe Robinson also sent us a message on the Die VroueMonumen, where her alma mater is gathered. She wrote: It 'is the most moving monument in the world, as far as I am concerned, to the effect of women in war. It is also a warning of what happens when the feminine strength gets repressed and denied. We would gather there once a year to celebrate the birthday of the school, which was founded by President Steyn after the war to create a woman that would stand as strong as a rock. Koningin Wilhelmina van de Nederlande gave the funds for the school, hence its name. The school went on to produce, among others, the first female advocate and first female judge of appeal in this country'.

• Merle Lefkoff and Joy Stocke (2013)
• Gay Rosenblum-Kumar made us aware of a speech by Brendan McAllister on The Quality of Our Attention (2013)
• Michael Britton's suggestion for our 2014 Chiang Mai conference: The Art of Not Being Governed in Upland Southeast Asia
Michael Britton wrote (25 feb 2014): Dearest Evelin, I wish to send to you and Kjell and everyone involved in making this conference my very best wishes, and my deepest desire to be there with you all on what will be such a deeply moving, life-informing experience.
If there are any parts of it that can be videotaped, I am starting a public-access video program here in my home town to share things from other parts of the world that explain the world with deeper understanding and respect, so it would be wonderful to share whatever might be appropriate.
This conference comes at a time when I am reading The Art of Not Being Governed: An Anarchist History of Upland Southeast Asia by James C. Scott. In it he paints a picture of lowland civilizations/states developing in interaction with peoples living in the mountains and fleeing the states into the mountains, organizing their lives in such a way as to be beyond the power of the lowland states to incorporate them. He views this as a worldwide phenomenon, a dialectic of civilizations/states and places in which those who want no part of that enterprise preserve their own lives by living in the mountains, in the marshes, in a variety of "difficult" geographies that in the past made them beyond the reach of the states. Yet now, today, the "modern" states and corporations press everywhere to finish off the job of making everyone and every place part of their controlled domain.
I imagine that you are all right in the middle of just such a contesting of power and the right to live one's own ways unfettered by state or corporate power, though I do not know this for a fact. If so, this means you are all in the midst of a location of powerful spirituality. May this be a blessing to everyone in any way involved. I hear that you are guided by Kjell and that he is a man of great wisdom. Peace go with you all. May goodness flower all along your pathways! Michael
• Kjell Skyllstad's suggestions for our 2014 Chiang Mai conference
• Women's Day: Gender equality - ending domestic violence
• The ever growing problem of water and land grabbing disregarding traditional land and water rights, including the damming of rivers to the detriment of water flow and fisheries, driving people from their traditional settlements
• The ever diminishing life space for minorities and refugees
• The increasing threats to indigenous learning, traditions and culture
• The gender inequality and ingrained traditions of family violence, male dominance, etc.
• Our inability to effectively deal with humiliating living conditions in our growing urban sprawls
• Social Photography for human dignity - Jeffrey Wilson
• Promoting Land and Water Rights - Association for International Water Studies (FIVAS)
• Artists Promoting Womens rights Deeyah - Filmshowing
• Documentary Arts for Human Dignity - Deeyah
• Vanishing memories - Tribal Cultures in Danger - Exposition and talks with tribal elders - Victoria Vorreiter
• Earthrights Foundation
• How Restorative Justice can Dignify Society, by John Braithwaite (2015)
• Human Dignity in Sri Lanka, by Amarnath Amarasingam (2015)
• Proposing a '3Cs' Roadmap for a Humane Society, by Dr. Atul Mehrotra, co-authored with Anoop Swarup (2015)

---
Papers
All participants are warmly invited to send in papers.
Please notify us, if you wish to submit any of your papers also as a book chapter or as a journal article.

Please see earlier submitted papers here:
• List of All Publications

---
Background material
• 'Omar Robert Hamilton: "We Won't Know What the Result of the Egyptian Revolution Is for a Very Long Time",' by Claire Armitstead, The Guardian, 24th August 2017. See his book: Hamilton, Omar Robert (2017). The City Always Wins: A Novel. New York: MCD.
• El Bernoussi, Zaynab (2014). 'The postcolonial politics of dignity: From the 1956 Suez nationalization to the 2011 Revolution in Egypt', In International Sociology, 30 (4), 367–82. doi: 10.1177/0268580914537848: '...as Middle Eastern bibliographer Derek Hopwood explained: for Egyptians, the period of British rule was a time of 'humiliation, a negation of dignity' (Hopwood, Derek, 1982, Egypt: Politics and society 1945-1981. London: Allen and Unwin, page 12). Furthermore, that feeling of humiliation was further exacerbated by a foreign dictatorship, which in this case was the Muhammad Ali dynasty'. ...
'When looking retrospectively at the 1956 and 2011 events in Egypt, there exists a certain recurrent discourse of dignity and even ambivalence in dignity: material dignity (e.g. obtaining a job), cultural dignity (e.g. respect for a father figure), and a certain "spiritual" dignity (e.g. "planting the seeds of dignity within the souls of the citizens")'.
• 'SDG 6: Availability and Sustainable Management of Water and Sanitation for All', by SEKEM, 5th January 2018: Water is a fundamental element for life. Certainly, having access to clean water sources is a human right. By 2025, 1.8 billion people around the world are expected to live in absolute water scarcity. Not only the climate change stands behind the rise of such challenge, also irrational consumption of the available water resources and shortage of sustainable techniques are reasons. With water scarcity, further problems, such as poor sanitation, arise. Almost 40% of the world's population does not have access to improved sanitation, which leads to poor hygienic conditions, and hence the prevalence of infectious diseases. In Egypt, where the Nile river is the only source of fresh water, there are around 800,000 people who do not have good access to clean water and sewage networks. In poor areas in Upper Egypt, the absence of clean water sources is especially dramatic. People get their water from narrow river channels, which are mostly contaminated. Sprinkling Irrigation 85% of Egypt's water resources are used for agricultural activities, and 90% of this by conventional agriculture. The agricultural wastewater, carrying the residuals of chemical fertilizers and pesticides is drained back to the Nile – a vicious cycle.
• 'The River Nile – A Salty Affair', by Thomas Obersteiner, Global View, 2009: 'Facing a growing population and the Nile showing signs of over-exploitation, Egypt ought to ask how much burden can be placed on the "holy river"'.
• New music style in Egypt

• Raskin, Paul (2016). Journey to Earthland: The Great Transition to Planetary Civilization. Boston: Tellus Institute.